You can take these fantasy games with you.
When you think of fantasy games, you probably think of ones you can play on a tablet or a computer. Games from series like Final Fantasy, Fire Emblem, and even The Witcher are often on devices you might not have.
These days, cell phones can handle more games, which is good news for you. Developers have also worked hard to make some of their most popular games available on mobile devices. This means that you can now play fantasy games in the palm of your hand. There are a lot of fantasy games you can play on your phone, but these are some of the most popular ones.
Old School Runescape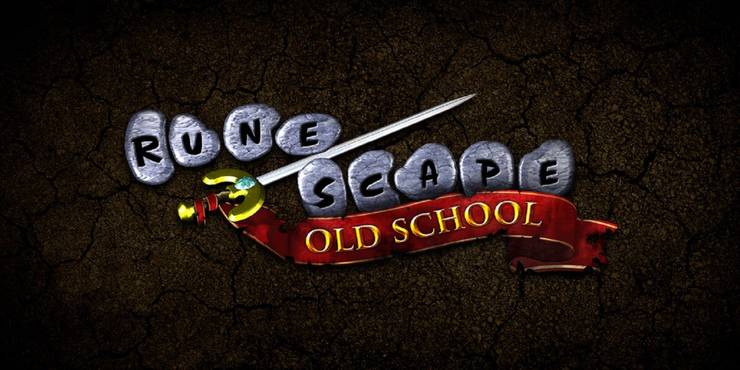 Classic Old School Runescape is now available on mobile. It doesn't have the same features as the Runescape you know today, but it will give you that early 2000s-style MMORPG experience that will make you feel nostalgic.
The best thing about this game is that you can choose your own adventure and road, and there are a lot of quests to do. You'll have to do a lot of work to improve your skills, but that could be part of the fun for you.
Final Fantasy Brave Exvius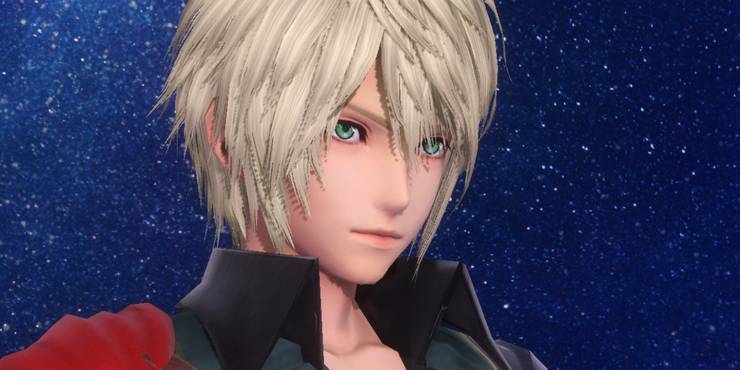 You can't start playing fantasy games until you've played at least one Final Fantasy game. You definitely want Final Fantasy 15 and 16, but you aren't sure yet if you want to stick with the series.
Final Fantasy Brave Exvius has been around for a long time and is one of the most popular turn-based fantasy games on mobile. Its story is just as interesting as those in the main series. You will guard the crystals of Lapis with your favorite characters in a world that is about to fall into darkness.
Devil May Cry: Peak Of Combat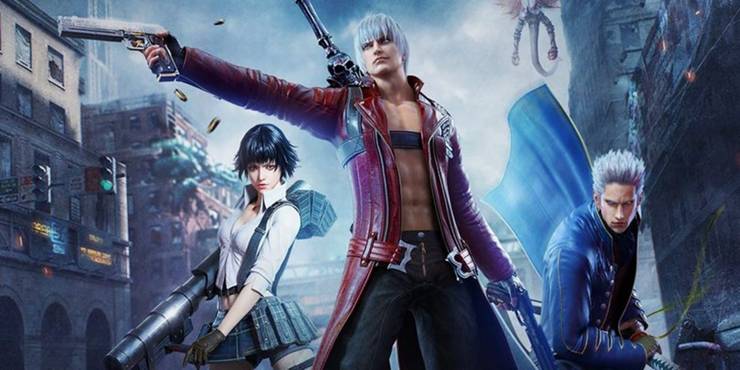 Devil May Cry is a fun hack-and-slash game where you hit people in the head over and over again. All of that is in Devil May Cry: Peak of Combat, but you don't need a mouse pad to play it. In this game, you'll meet your favorite characters from the DMC series and fight the normal people who live in The Devil World.
Peak of Combat will be available on mobile devices around the world in 2023, so you can play it even when you're not at your PC or PS5.
Diablo Immortal
Diablo 4 is a great game with a lot of fans, and there's so much to do in it that you'd be stuck to your computer and chair for hours. But when it came out in 2022, the Diablo game that could be played on a phone was just as well-liked.
The story of Diablo Immortal takes place between Diablo 2 and Diablo 3, after the Great Conflict. You don't have to have seen the battle between Heaven and Hell to play the mobile version. All you need is a desire to fight all kinds of terrible monsters.
Honkai: Star Rail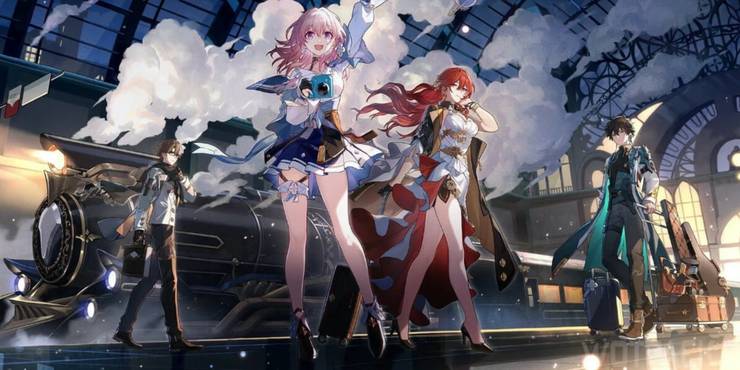 If space fantasy is your thing, Honkai: Star Rail is more than happy to give you what you want. You won't see a flying train that goes to different worlds in the galaxy in your lifetime, but the Trailblazers made it seem like that could happen with the Astral Express.
It's a turn-based fighting game with good writing, and there are a ton of funny references and Easter eggs from pop culture all over the place.
Fire Emblem Heroes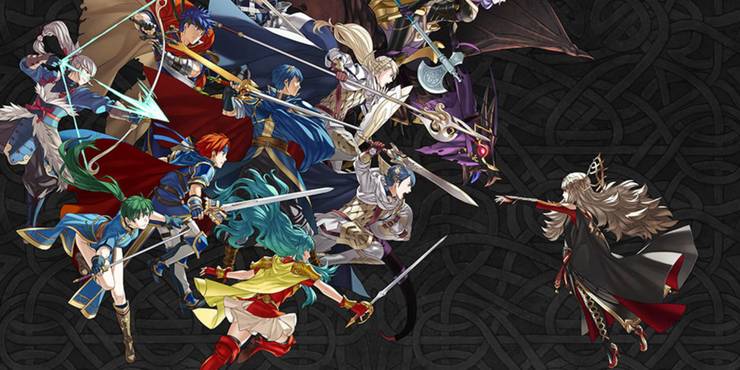 Fire Emblem Heroes is a good mobile game that you should try whether or not you've played any of the other Fire Emblem games. It doesn't fall short of the other games in the series and is just as good as the major Nintendo Switch games when it comes to tactical RPGs.
If you've played the other games in the series, you'll see characters you've grown to love and feel a great feeling of nostalgia. But new players don't care about past, and building a team and having them fight against forces from another world is a fun way to show off how good you are at strategy games.
Genshin Impact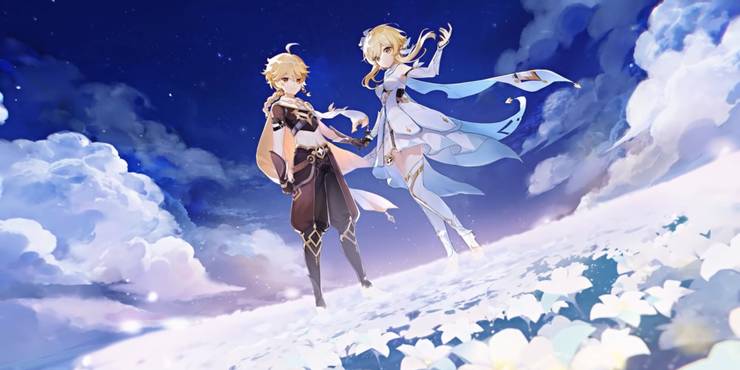 You can't get away from Genshin Impact, and it seems like everyone is playing it on all kinds of systems. The game works on multiple platforms and has a fun open world that your favorite character can explore.
In Teyvat, you fight dragons, gods, and strong institutions as you try to find your twin. You also gain the power of all the elements. It's the definition of fantasy, and if your phone has enough storage space for the game, you'll have a fun time traveling through the seven countries of Teyvat.
Dragon Quest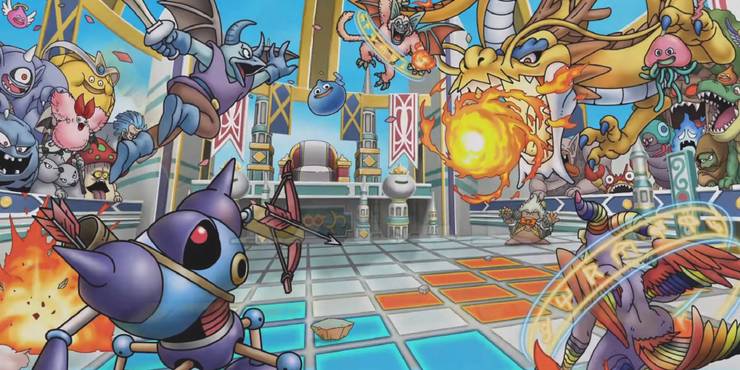 The first Dragon Quest game, which came out in 2005, is now available on Android and iOS devices. This is great news if you don't have a PS4 or a Nintendo Switch. It's a standard fantasy game where you have to fight monsters on your way to get the Ball of Light and save Princess Gwaelin from a green dragon.
If that sounds like a concept you've seen before, it's because it's the basis for most fantasy RPGs, even games like Souls, but without the part where you save living things.
Baldur's Gate: Dark Alliance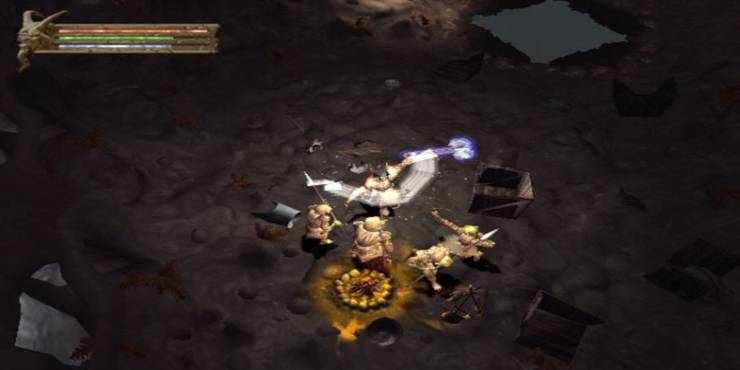 Let's face it: you've seen a scene from Baldur's Gate 3 with a bear in it, and whether it was good or bad, it made you curious. You can play Baldur's Gate: Dark Alliance on your phone if you don't have a PC or another gaming system.
In this version of 8 Ball Pool, you might not have as much fun with druids or bears, but it's a good start for a series that has a lot more to offer than jokes. It's a game with an easy-to-understand plot and good gameplay. You are robbed soon after you get to Baldur's Gate, but the town guards save you. What started out as a trip to get back the things that were stolen will slowly grow into a bigger and better adventure.
The Elder Scrolls: Blades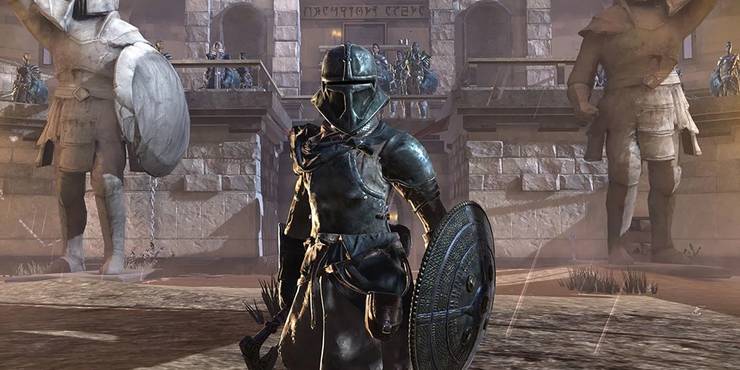 The Elder Scrolls: Blades is a must-play for anyone who likes high-fantasy games because it's made by Bethesda, which rarely lets people down. Even though there are no yells in this game, you will still fight dragons and a lot of other interesting monsters.
You can play this game for the crazy cave crawling, the city building, or even the arena fighting. There are a lot of things to do in the game, and you have a lot of freedom to play it how you want.