In Cookie Clicker, players can choose from a number of different ways to improve their game. Everyone who plays should put these things first.
Cookie Clicker looks like a simple game, but it isn't. On the surface, it looks like a simple mindless idle game, but it's actually a lot more complicated than that thanks to new mechanics that have been added over time and a growth system that seems to go on forever and keeps giving rewards. It's a lot more than just watching numbers go up, and the new version of the game on Steam adds even more.
The game's method for upgrading depends on how many of a certain cookie generator the player has. For example, people need to own 50 Grandmas in order to get the Prune Juice upgrade for Grandmas. Some improvements in Cookie Clicker might take a while to get, but they are usually worth it for the patient (or AFK) player.
Persistent Memory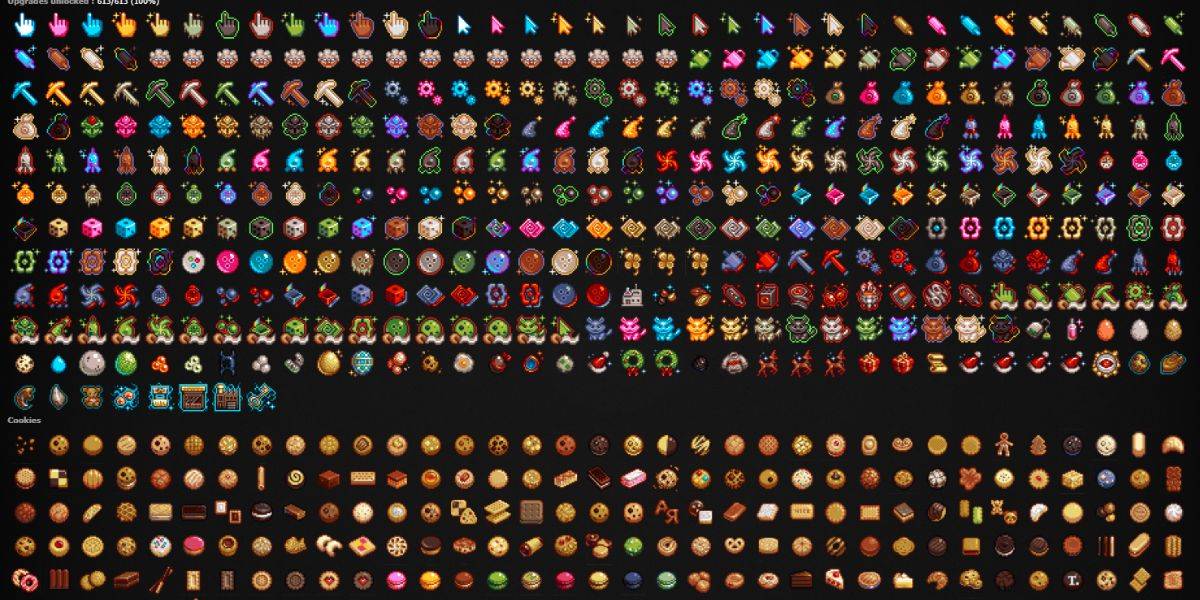 The Persistent Memory upgrade is a Prestige choice that players can get fairly early on in a long-term playthrough of Cookie Clicker. The Persistent Memory upgrade costs 500 Heavenly Chips and makes all study 10 times faster on all future playthroughs.
This speeds up the rate at which players can buy new Cookie generators that aren't usually offered at the start of the game. It might seem like a waste of important Heavenly Chips, but the benefits last a long time and can be felt as soon as players start up again.
Players have to buy Legacy in order to update Persistent Memory. This happens the first time the player ascends and uses their first Heavenly Chip, so it's not so much a requirement as it is a normal part of ascending.
Permanent Upgrade Slots
Cookie Clicker's Permanent Upgrade Slots are powerful upgrades that let players keep the rewards of an upgrade through multiple playthroughs (and multiple Prestige levels). In the Ascension screen, the first Permanent Upgrade Slot costs only 100 Heavenly Chips, but the cost quickly goes up to 20,000 for the second, 3,000,000 for the third, 400,000,000 for the fourth, and 50 BILLION for the fifth.
You can put any standard Upgrade you buy in Cookie Clicker into these Upgrade Slots. The best permanent upgrades to slots in Cookie Clicker are those that give the biggest boost to production over the course of a playthrough. For example, Trillion Fingers gives a huge boost to Cursor production right from the start of a new Prestige session.
Thousand Fingers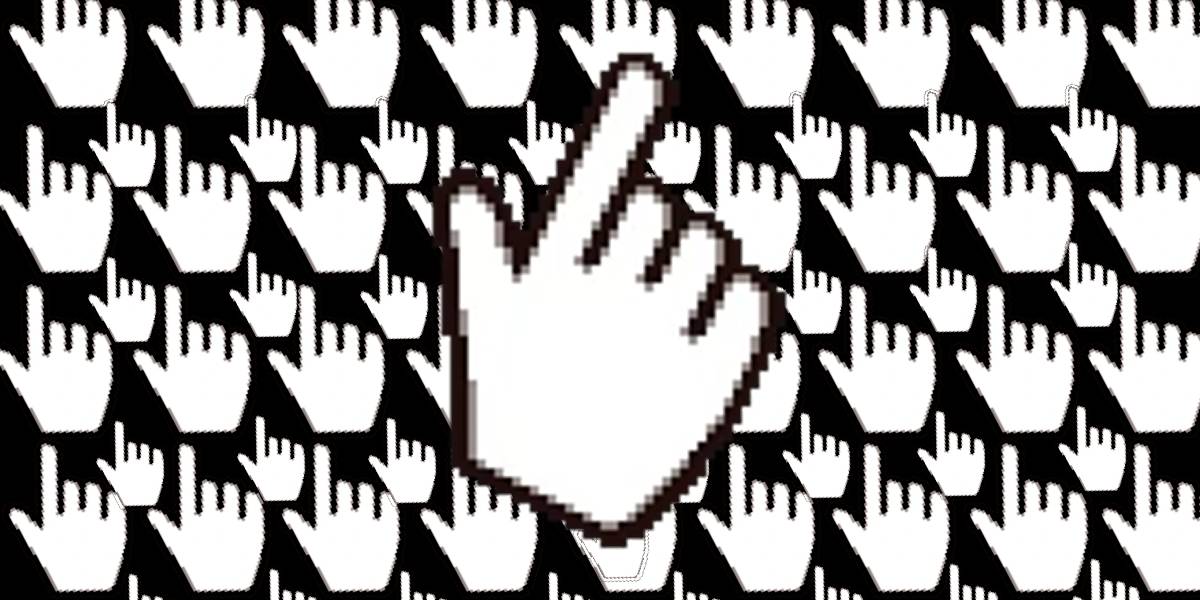 There are some upgrades for Cookie Clickers that have to do with Auto-Clickers that might not seem very useful at first. The Auto-Clicker is Cookie Clicker's weakest cookie generator, but it's also the cheapest and players tend to get more cookies with it than with any other generator.
Thousand Fingers adds 0.1 cookies made by Auto-Clickers to each item that is not the cursor that is owned. Between Thousand Fingers and Trillion Fingers, there are several upgrades that raise this number, but Trillion Fingers is the most powerful because it adds a 20x boost to Thousand Fingers. Even though Auto-Clickers are one of the worst ways to make cookies in Cookie Clicker, they are very important at the start of the game, especially if you can get one of these improvements early on.
Forwards From Grandma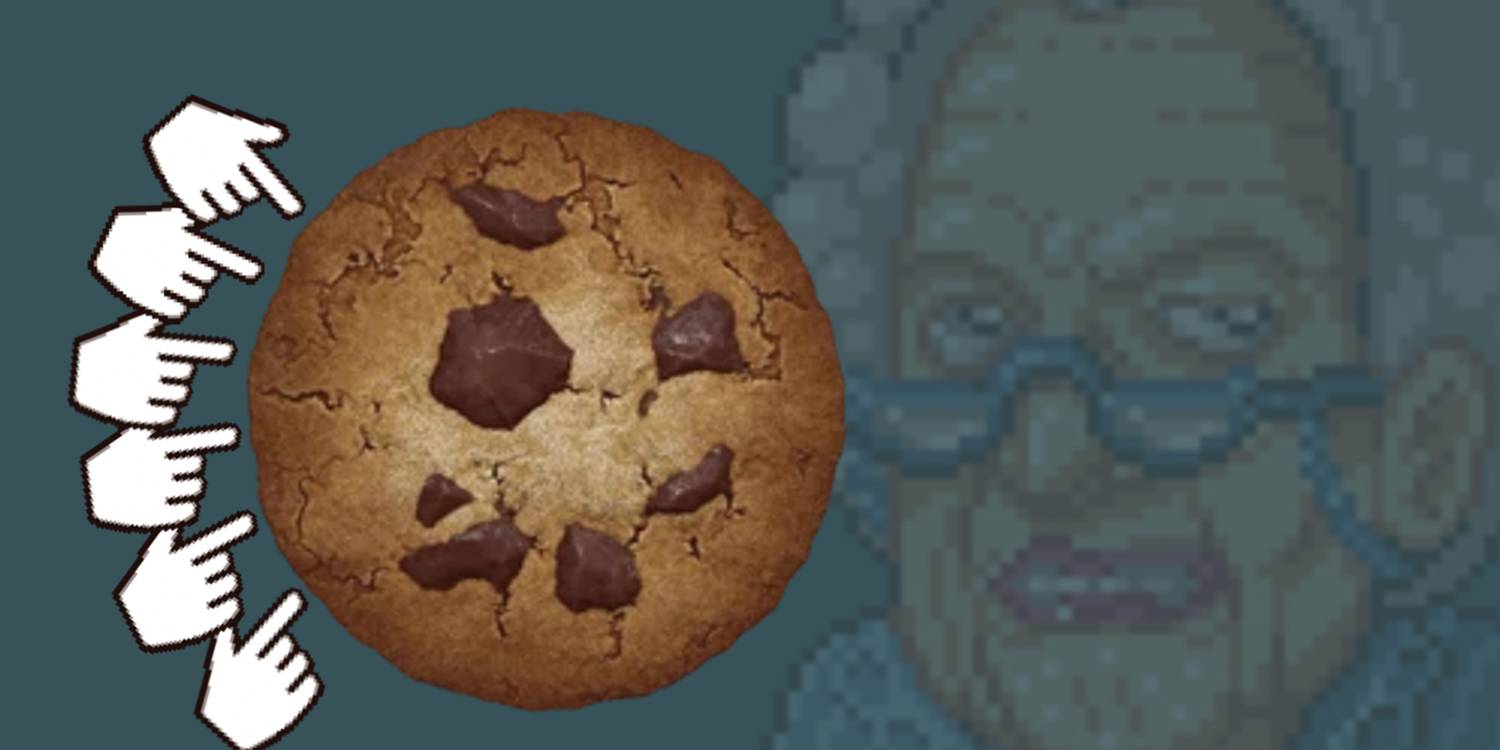 Grandmas are the second-cheapest way to make cookies in the game, and most people build a lot of them at the beginning. They lose their shine over time, but with the right upgrades, they can become powerful again.
All of the upgrades that make Grandmas twice as useful are unlocked at different points. Forwards from Grandma only works if the player owns one Grandma, but Double-Thick Glasses needs 100 Grandmas.This adds up to a lot over time, and if Grandmas are used to their full potential and synergies are used between them and other Cookie producers, they could be game-breakingly good.
Farmer Grandmas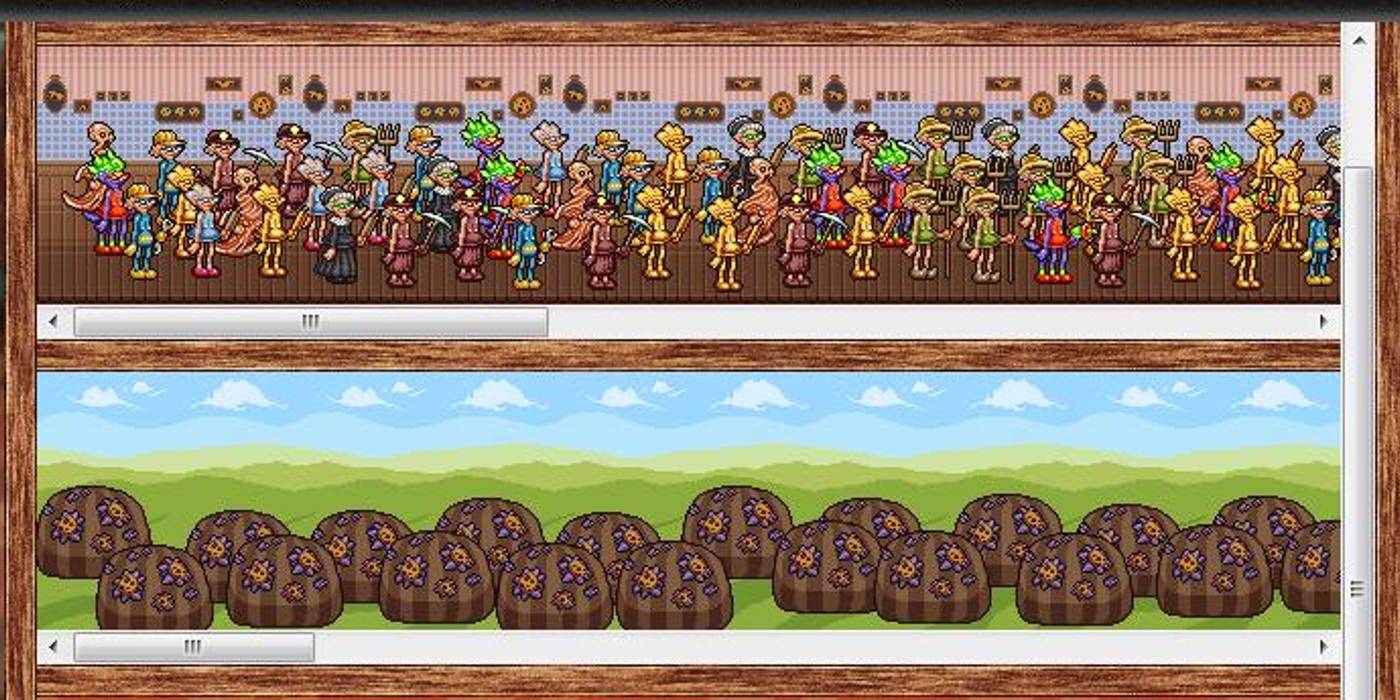 Getting some upgrades for the Grandmas in Cookie Clicker requires the player to have at least 15 of another type of generator. Farmer Grandmas need 15 Farms, Worker Grandmas need 15 Factories, and AntiGrandmas need 15 Antimatter Condensers, just to name a few.
Each of these improvements has two parts.For a certain number of Grandmas, they work twice as well and the other thing they are linked to gets +1 Cookies Per Second (CPS).Farmer Grandmas increase Farm CpS by 1% for every Grandma you own, while AntiGrandmas increase Antimatter Machine CpS by 1% for every 11 Grandmas you own.
The Farm Grandmas improvement is just the first one that players can get. Later upgrades that work well together can give players a big power boost, even if they need a lot of cookies to buy the generators they need first.
Kitten Helpers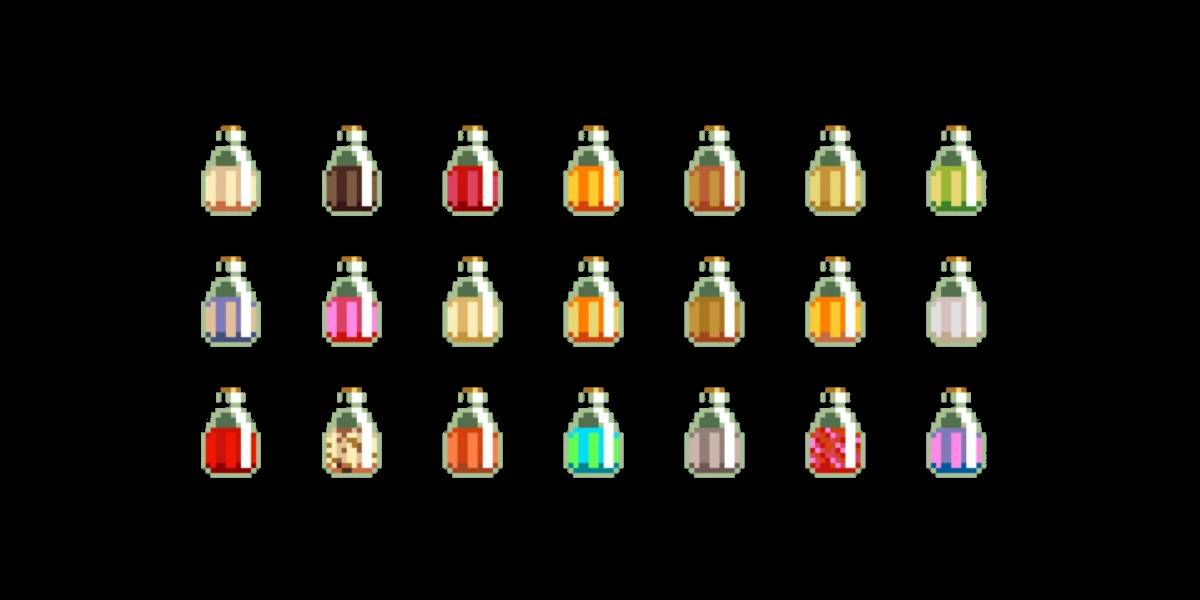 When a player has won at least 13 total achievements in Cookie Clicker, the Kitten Helpers upgrade becomes available. It gives the player the ability to raise CpS everywhere, based on how much Milk they have. Milk is earned at a rate of 4% more each time a player earns an award.
The Kitten Helpers upgrade only improves CpS by 0.1% of the total Milk, but as Milk goes up, so does cookie production for every owned object (and, of course, for every click). To get the most out of their Milk bonuses, players have to unlock certain upgrades tied to their Prestige.
Early on, players will get a lot of awards, but as Snake Game goes on, there won't be as many. It's a good idea to get this one sooner rather than later if you want to make cookies faster.
Heavenly Chip Secret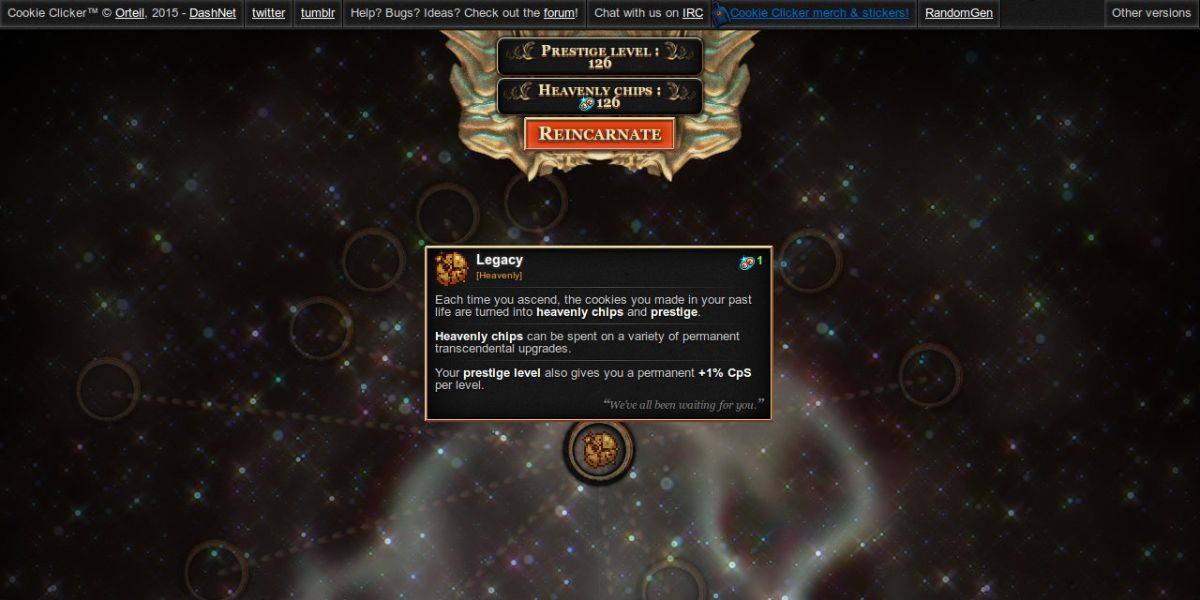 When a player goes into Ascension and gets prestige ranks, the game starts over. But their Prestige and any permanent upgrades they get through the game's skill tree stay the same from one run to the next. The player gets CpS based on their current Prestige when they start over, but it isn't available at first.
To unlock a certain number of Prestige levels, players have to buy special upgrades like the Heavenly Chip Secret. If a player is at Prestige 100, for example, the Heavenly Chip Secret will only give them a 5% boost to CpS.
As more of these upgrades, like Heavenly Cookie Stand and Heavenly Bakery, are unlocked, the player gets access to the full Prestige potential.
Compared to some of the bigger power spikes you can get in Cookie Clicker, these upgrades aren't that big. But in the long run, it's worth it to get them for the flat, unlimited bonus, even if it's small.
Lucky Day (and Serendipity/Get Lucky)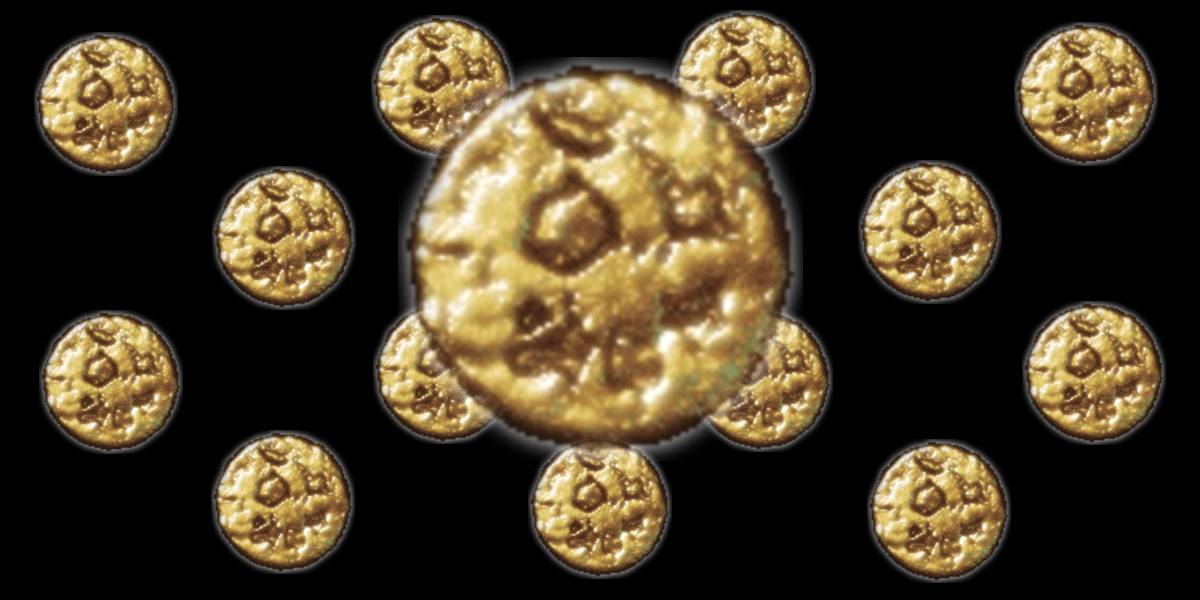 There are three improvements to Cookie Clicker that have to do with Golden Cookies. They are Lucky Day, Serendipity, and Get Lucky. With each improvement, there are twice as many Golden Cookies and they stay around for twice as long. At the beginning of the game, the effects of Golden Cookies only last a few seconds, but with these improvements, they can last for minutes.
Each one needs a certain number of cookies to have been clicked. Lucky Day costs 777 Million cookies and requires 7 clicks, Serendipity costs 77 Billion cookies and requires 27 clicks, and Get Lucky costs 77 Trillion cookies and requires 77 Golden Cookies to be clicked. Make sure to go off your planned path to get these, as the bonuses they give can help you buy the best improvements Cookie Clicker has to offer in just a few minutes.
How To Bake Your Dragon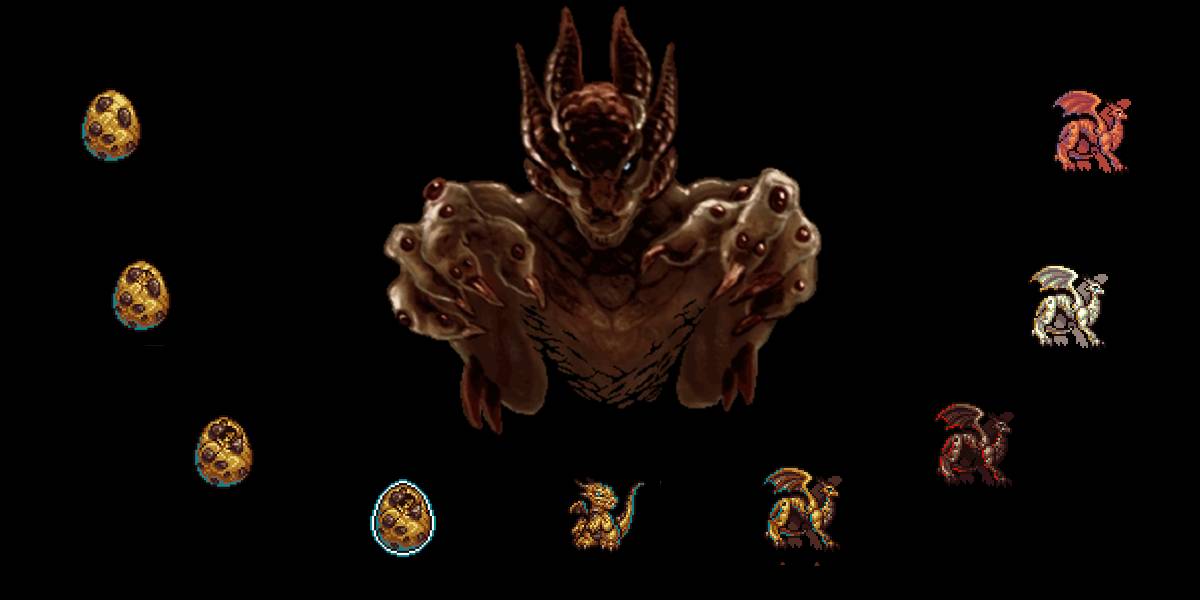 In order to get an upgrade called "Crumbly Egg," players must first buy the "How to Bake Your Dragon" upgrade for prestige level 9 ascension.Once 25 cookies are spent to unlock A Crumbly Egg, a Dragon Egg will show on the screen, giving players a side goal to take care of the baby whelpling.
As the player gets more cookies, the dragon egg hatches and Krumblor, a Cookie Dragon, comes out of it. Krumblor will give the player new upgrades and unique changes to the game, like lowering the cost of upgrades, making it more likely to get a Golden Cookie, and even making the cookie multiplier work for the whole game.
Synergistic Cookie Clicker Upgrades, In General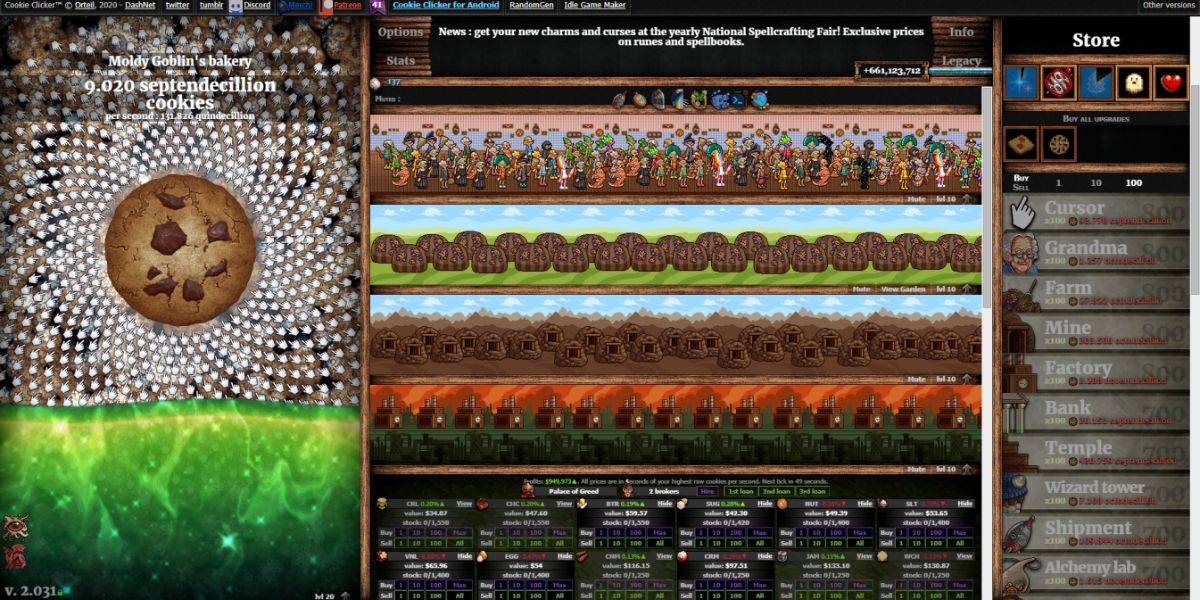 In Cookie Clicker, there are a number of Synergy improvements that can only be used when two conditions are met. The first is that you have to unlock the "Synergies Vol. 1" or "Synergies Vol. 2" upgrades. The second is that for each synergy upgrade, the player must have a certain amount of each of the two linked items.
For example, to use Seismic Magic, you need to unlock "Synergies Vol. 1" and buy 15 Mines and 15 Wizard Towers. For this reason, Wizard Towers gain 0.1% CpS for every Mine, while Mines gain 5% CpS for every Wizard Tower. Most of the time, the Synergy upgrades are the best ones in Cookie Clicker for people who only want to focus on a few cookie makers.