Social Media
Don't Starve Together: 9 Facts About Woodie's Skill Tree
ALEX
3 weeks ago
In Don't Starve Together, here's everything you need to know about Woodie's skill tree.
When skill trees were added to Don't Starve Together, Wormwood, Wolfgang, and Woodie were the first three characters to be changed. You can only get to these skill trees by giving a Moon Rock Idol to the Celestial Portal. The points you spend in these trees carry over from game to game.
When you play as different characters, you get Insight Points automatically. Each character tends to have three trees that lead to the biggest and best benefits. Two of the trees are very specific to the character you're playing, and the third line always has Lunar and Shadow-themed bonuses.
Transformation Timer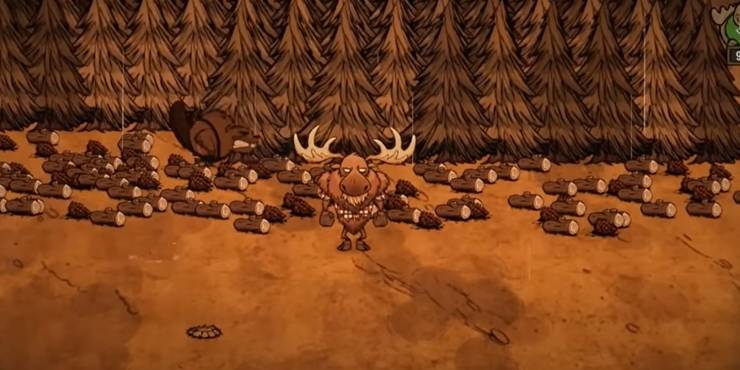 The Transformation tree, which is in the Cursed group, is a good one to spend Insight on in general. It makes Woodie's Were-forms better, which makes the curse more like a gift.
As long as you use the skills that the first three levels of this branch give you, the Were-form meter will drain more slowly. For example, if you are a Werebeaver, you have to cut down resources, and if you are a Weregoose, you have to run around like a chicken with no head.
The last tier makes Woodie's curse easy because when you turn back into a person, you keep your Sanity and a tiny bit of Hunger.
Werebeaver Mastery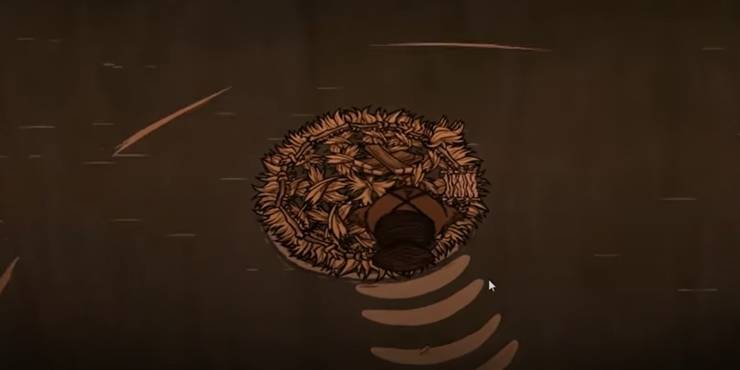 In this part of the Cursed group, all of the benefits of being a Beaver are improved. When you reach the first level, you can chop down trees faster. When you reach the second level, you can break boulders much faster in Werebeaver form.
The third makes it possible for your Beaver teeth to break down structures like Ryfstals and Dreadstone, which are found in the caves around the Nightmare Werepig and are much harder.
If you master this curse, you can't master any other cursed form, so be careful when you choose. When mastery is reached, the last level that can be used is a tail-slap move.
This works the same way as a Bearger ground-pound, which uproots plants and does 25 damage to mobs. It can even help you move faster across the ocean in a boat.
Weremoose Mastery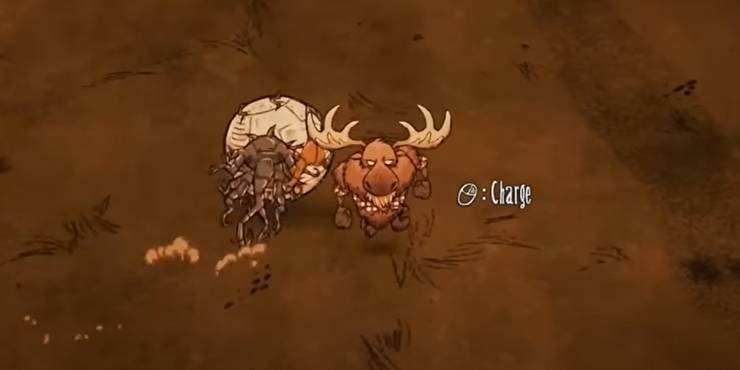 The first level of the Weremoose tree makes you a little faster in this cursed form, and it also makes it easier to get back on your feet after running into something. The second level lets you slowly get back 1.5 points of Health every couple of seconds as you walk around.
Have you ever started to charge and then immediately felt bad about it? Well, Weremoose III lets you stop a charge before you hit something you shouldn't.
Lastly, mastering this tree gives your Weremoose a powerful 136 damage every third hit, as well as a damage decrease that scales with the size of the hit. When combined with Wigfrid's Heartrending Ballad, this makes tanking bosses a real tactic.
Weregoose Mastery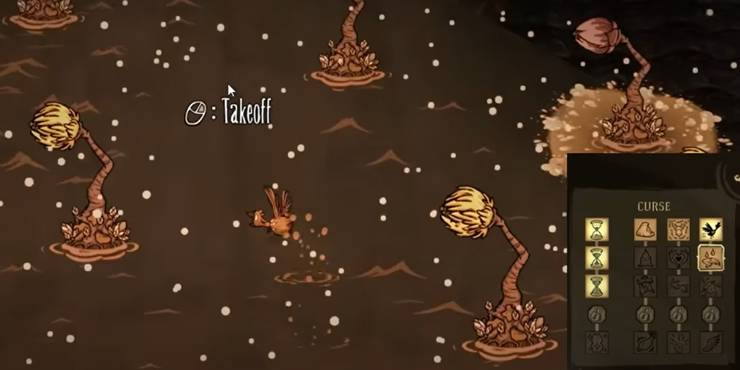 The goose is definitely on the run, since this cursed skill tree makes the form even better for exploring and getting away. As a Weregoose, Tier 1 just makes you faster, plain and simple.
Tier two protects against water in every way. As a bird, this makes sense, since geese don't seem to mind getting wet, but every Were-form is 70 percent waterproof anyway.
The third tier isn't as safe because it can sometimes avoid an attack. You shouldn't use this trick as your only way to fight, but it could save you a little Health in a pinch.
Weregoose is a lot of fun to master because the goose now knows how to fly. You can't change where you end up, though. It could be in the Ocean, on Pearl's Island, or in a set piece from the Tentacle Reed trap.
Lumberjack Resources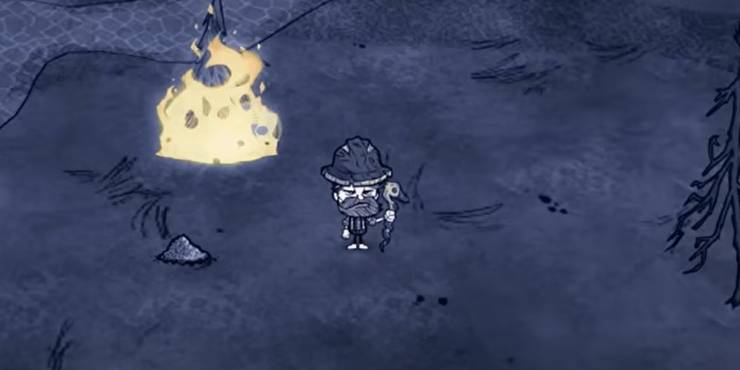 In the Lumberjack group, you can max out every tier, so you don't have to choose one to focus on like you do with Curses.
Quick Picker does exactly what you think it does. Each tier lets you gather goods a little faster than the last. This is true for Berries, Grass, Twigs, Cacti, and anything else you can gather with an animation.
Lumberjack Tree Guard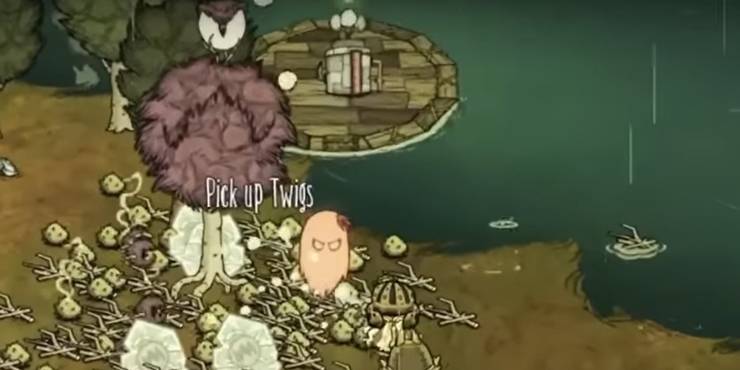 Woodie can do more damage to Tree Guards with the help of the Tree Guard Feller skill tree. This is by a pretty big amount, so this mastery tree is a good place to put your money. This is true for both the first and second levels.
But the last level is completely different. The Tree Guard Idol is a new thing that Woodie can make.
Putting it on the ground and lighting it on fire will turn all nearby trees into Tree Guards. It's a great way to get Living Logs, Monster Meat, Twigs, Birchnuts, and Souls for Wortox from them.
Lumberjack Crafting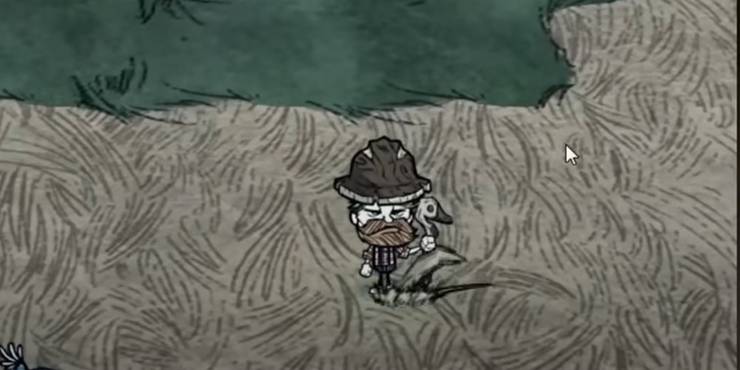 With Lucy as a link, you can make even more unique things with this tree. The first tier makes it faster to make planks when Lucy is in your hand, and you only need three logs per plank. This makes the first Alchemy Machine and all chests a little cheaper.
From there, you can use Insight Points to open a method for making a Hardwood Hat. Again, this is something that only Woodie and Lucy can do, and it takes six Logs and a Pinecone to do it.
This isn't just a fashion item, though, because it protects your head with 70 percent armor. A football helmet has 80 percent armor, but you need an Alchemy Machine to make it, and Wigfrid's Battle Helm also has 80 percent armor.
The last thing Woodie can make is a walking stick made of wood. This takes three Logs, a Charcoal, and Lucy again, and it gives the user a 15% Speed boost.
Unlike the normal Walking Stick, which increases Speed by 25% but can't be gotten until Winter or as a Winter's Feast Gift. The Wooden Walking Stick will get worse over time, and it will only last for a little more than four days in-game.
Nightmare Affinity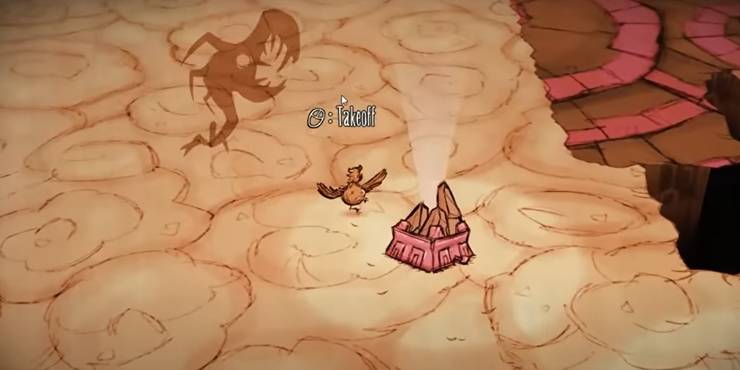 You can't use the Affinity tree until you've learned twelve other Skills. After that, you have to beat the Ancient Fuelweaver to get to the Nightmare tree, so this is a good thing for most late-game players.
At this point, Drift Boss tells you that Queen Charlie will give you a prize for getting rid of her enemy, and her shadowy group will leave. This means that Nightmare Creatures won't attack you when you're in any evil Were-form.
Even if you are completely crazy, they will spawn and leave you alone.
Lunar Affinity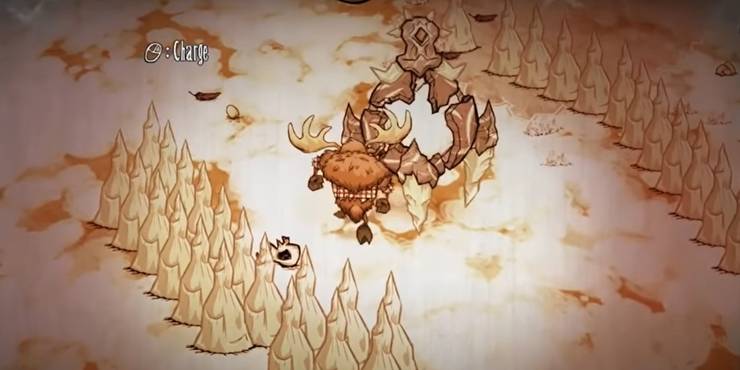 The Cryptic Founder, a creature from what used to be the moon, is part of the last tree. If you follow all of their hints and old notes and beat their Celestial Champion, you'll get a reward for being curious.
The full moon will no longer automatically set off Woodie's curse. This means that you now have full control over his changes and will never be surprised by one again.
But you have to decide if you want to work with Charlie or with the old lunar creatures. If you get one of these gifts, you won't be able to get the other.
If you really want to try out other options, you can reset your full Skill Tree.